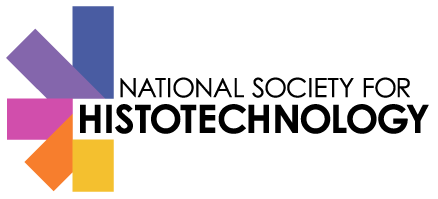 Unraveling the Unknown About the Tissue Microenvironment Using a Highly Multiplexed
Recorded On: 10/15/2020
Register

Non-member - $30
Core Member - $25
Student Member - $25
Enhanced Member - $25
Imaging Mass Cytometry (IMC) is a cutting-edge technique, which enables high dimensional, single-cell spatial and morphological analysis of tissue samples. IMC combines immunohistochemistry staining and rare earth metals isotope as a reporter on the antibodies against the biomarkers. The currently available techniques such as multispectral imaging and confocal microscopy enable us to study only a limited number of markers, whereas we can study up to 37 plus markers using IMC. In this study, we used an immune panel to characterize various cell populations of the lymph node tissue section to study the tissue microenvironment and spatial arrangement of various cell types. To characterize immune cells, we used CD3, CD4, FOXP3, CD8a, CD45RA, and CD45RO. Macrophages were characterized by CD68, CD11c, and CD163. Immune checkpoints, which are negative regulators of the immune system, were identified using PD1, PDL1, and LAG3. The presence of Ki67 positive cells indicated proliferation and vimentin along with collagen were used as structural markers. Together, in a single experiment, we were able to investigate more than 30 markers to distinguish various cell types along with tissue structural markers, which is impossible with conventional imaging platforms like immunohistochemistry and immunofluorescence. Imaging data generated using the IMC is highly useful to study tissue heterogeneity and spatial arrangement of the immune cell types. Furthermore, high dimensional data generated by IMC enables us to discover novel phenotypic clusters, which can be a powerful tool for the development of personalized medicine and can accelerate biomarker discovery.
CEUs: This histology course is worth 1 continuing education credit. Course is available for 365 days from date of purchase.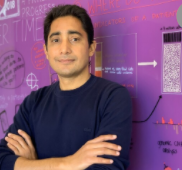 Mohan Singh,
Research Scientist
A basic research scientist with extensive experience in cancer-related to cellular signaling pathways, proteomics, and confocal microscopy. Highly experienced in cutting-edge single-cell proteomics using CyTOF and Imaging Mass Cytometry (IMC). I have earned a PhD in Biochemistry from Panjab University, Chandigarh, India. Acquired first postdoctoral training in chemoresistance resistance and cancer signaling pathway, at the University of Quebec, Canada. Then I joined as a postdoctoral fellow at Children's Hospital Los Angeles, Department of Hematology/Oncology, Los Angeles, California, USA. Where I studied the roles of PID1, a novel tumor suppressor protein in cancer cell metabolism in brain tumors. Later, I joined as a research associate at the University of Southern California (USC), Keck School of Medicine, Los Angeles, California, USA. Where I studied the role of the Hedgehog signaling pathway in hematological malignancies, particularly in AML. I have also discovered primary cilia first time in the hematopoietic system using confocal microscopy. USC was the part of the early adopter program of Fluidigm, to establish IMC technology for research use, where I got a chance to work on alpha and beta version of IMC and developed the first 37-marker panel for Hodgkin's lymphoma and Diffused B-cell lymphoma before the commercialization of this technology. Next, I joined as a scientist at Roswell Park Comprehensive Cancer Center, Buffalo, New York, USA, to establish CyTOF and Imaging Facility at the center of Immunotherapy. I was hired back as a scientist: In charge of Imaging Mass Cytometry Facility, Michelson Center for Convergent Bioscience, Convergent Science Initiative in Cancer, University of Southern California, Los Angeles, California. Where, I have developed novel assays to detect and characterize circulating tumor cells from liquid biopsy samples in prostate, breast and other cancer types. Currently, I am working as an Investigator for Imaging Mass Cytometry at GSK, Collegeville PA.
$i++ ?>
Key:

Complete

Next

Failed

Available

Locked
Unraveling the Unknown About the Tissue Microenvironment Using a Highly Multiplexed
Open to view video.
Open to view video.
Objectives: To introduce Imaging Mass Cytometry to the people in the field of histotechnology; Educate about highly multiplex imaging technology; Share results of the experiments with the attendees
2 Questions
Please complete the survey to receive your CEU certificate.
1.00 CEUs credit | Certificate available
1.00 CEUs credit | Certificate available