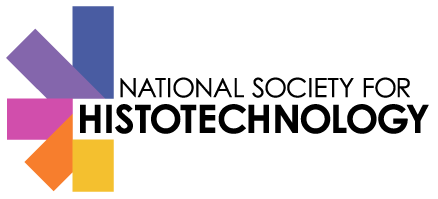 Accessing Content/Your Account
Is my elearn.nsh.org account the same as my NSH account?
Yes.
I do not remember/know my password.
Your user name and password are the same ones that you use for your NSH.org account. If you cannot remember your password, click the "Forgot Your Password" link that appears on the login screen.
I do not remember/know my username.
Your user name and password are the same ones that you use for your NSH.org account. If you cannot remember your user name, try your primary email address, or contact histo@nsh.org.
Where can I find courses and webinars that I purchased?
All purchased courses/webinar can be found in the My Courses menu option.
Why can't I access all of the resources listed?
Access to NSH resources depends on your NSH membership status and member type.
How long are the courses and webinars I purchase accessible?
You have 1 year (365 days) to complete a purchased course or webinar.
I am a member of DPA and need to access my discount for the Digital Pathology Certificate Program, how do I do that?
To receive the DPA member discount code, please log in to DPA Collaborate and locate the "Digital Pathology Certificate Program" community
What is Enhanced Membership (and how can I get it!)?
Enhanced membership the membership option that gives those members access to CEU content, deeper discounts on certificate programs and prep courses, and NSH events. For more information contact our main email, histo@nsh.org.
Are online products refundable?
No, courses/webinars are nonrefundable. NSH advises you call use prior to purchase if you have any questions. 443-535-4060
CEU Support
How are CEUs awarded when I sign up for an on-demand webinar or course?
CEU certificates are available after you complete an on-demand webinar or course. They will typically become available once the short course survey is completed.
Do I need to add CEUs earned from elearn.nsh.org to my NSH CE Tracker?
No. Hours completed in the elearn.nsh.org platform are automatically added to the transcripts found in your NSH CE Tracker. The NSH CE Tracker can be found on your NSH Dashboard.
What organizations accept NSH CEUs?
NSH CEUs are accepted by the ASCP, PACE, and Florida's CE Broker. PACE and CE Broker hours are reported to those agencies for you.
Technical Support
I am experiencing issues with sound, what can I do?
There are several steps you try to help resolve audio and visual issues. First, refresh your browser window. You can call log out of the webinar/content and log back in. Finally, you may want to attempt a different browser (Chrome tends to work best). There are sometimes issues with Internet Explorer and certain versions of Windows.
Should I clear my cookies/cache?
Clearing your web browser cache can, sometimes, solve some connection issues, try this: Firefox; Microsoft Internet Explorer; Google Chrome; Safari
What are the recommended browsers and internet setting for this site?
It is recommended that you use a PC with Windows, Chrome, or current Firefox. If you are using a Mac, please use the current Safari web browser. Please make sure you do not have pop-ups disabled in your internet browser settings.
Need more technical support?
Please email histo@nsh.org.
| Access Date | Quiz Result | Score | Actions |
| --- | --- | --- | --- |