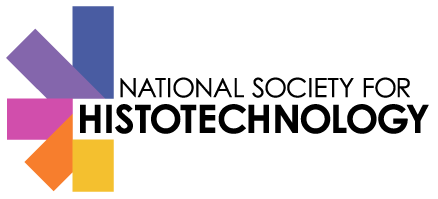 Optimization and Validation of Immunohistochemistry Protocols
Recorded On: 10/15/2020
Register

Non-member - $30
Core Member - $25
Student Member - $25
Enhanced Member - $25
Immunohistochemistry (IHC) is a process by which antibodies are used to determine the quantity and distribution of specific protein epitopes on histological sections. In the clinical IHC testing lab, formalin-fixed, paraffin embedded specimen sections are mounted onto glass slides. After deparaffinization, epitopes masked by formalin cross-linking are revealed by a chemical and thermal treatment called antigen retrieval. Primary antibodies bind the exposed epitopes, which are then labeled by secondary detection systems, seen as a stain on the tissues under the microscope. This process, or protocol, involves several steps and is unique to every antibody. IHC protocols are optimized so that they meet their fit-for-purpose requirements for accurate interpretation of testing results, while validation ensures that the protocols will perform as specified on a population of patients. Intended purposes may include, for example, detection of a pathologic foreign microorganism, a tumor phenotype, or a surrogate epitope for an underlying genetic mutation. Optimization is a stochastic process. A limited number of analytical variables are manipulated on a trial-and-error basis to achieve consistent staining of cellular and/or extracellular characteristics that fit the intended purpose of the test. These characteristics are specified either by the end-user, such as the pathologist, or from standardized external sources, including reference laboratories or quality assurance schema. Unambiguous staining in the absence of non-specific background are principal features of an optimized protocol. Once established, the optimized protocol is validated by assessing its reproducibility over a range of specimens processed in the testing lab. Validation is best achieved under standardized preanalytical steps, including fixation, processing to embedding and microtomy, applied consistently across all specimens. Excessive variability in these factors can alter antibody performance, causing loss of test-to-test accuracy and potentially impacting negatively on interpretation. While validated protocols should not be altered during real-time testing, continuous quality improvement is necessary in order to maintain current practice standards. If it becomes necessary to alter a validated protocol in operation, re-optimization and re-validation are required before being returning it to testing mode. In this workshop, we will review the principles of immunohistochemistry protocol optimization and approaches to validate an optimized protocol. The advantage of standard pre-analytical processing will be discussed as well as the need for post-analytical interpretation of staining results for quality assurance.
CEUs: This histology course is worth 1 continuing education credit. Course is available for 365 days from date of purchase.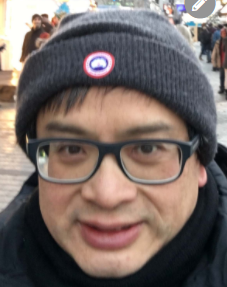 Dr. Kenneth Kao
Professor, Anatomical Pathology, IHC Lab
Presently I am a Full Professor in Oncology at Memorial University and Scientific Director of Immunohistochemistry lab, Eastern Health. I have over 50 publications in Developmental Biology and Cancer Research and hold a Patent for a novel diagnostic marker for cancer. I have given invited presentations nationally and internationally and have a keen interest in teaching histology and histopathology to medical and technological students and staff. Most recently my research has been directed towards quality improvement in biomarker testing in the pathology lab and the development of novel molecular and protein-based testing modalities to improve patient outcomes.
$i++ ?>
Key:

Complete

Next

Failed

Available

Locked
Optimization and Validation of Immunohistochemistry Protocols
Open to view video.
Open to view video.
Objectives: Explain how to apply the "Fit-for-purpose" principle when optimizing IHC protocols; List the acceptable approaches to validation of IHC protocols; Identify quality management initiatives to ensure the integrity of validated protocols
2 Questions
Please complete the survey to receive your CEU certificate.
1.00 CEUs credit | Certificate available
1.00 CEUs credit | Certificate available