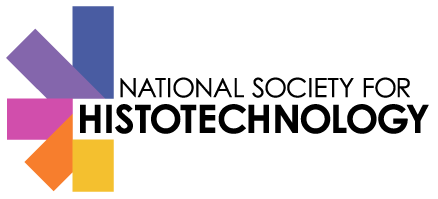 The Performance and Uses of Silver Staining: The Views of the Histotechnologist and Pathologist
Recorded On: 10/15/2020
Register

Non-member - $30
Core Member - $25
Student Member - $25
Enhanced Member - $25
Some silver stains have been replaced by immunohistochemical approaches or other stains however, those that still are in use frequently are important diagnostically, such as the Grocott methenamine-silver stain (GMS) that is used to identify fungal and some other pathogenic organisms. Rather than identifying one fungal species by immunohistochemistry, the GMS is global, efficiently identifying many pathogenic organisms. Other silver stains are used clinically to characterize disease disrupted features of organs such as liver (reticular fibers), kidney (glomerular basement membranes) and brain (neurofibrils, dendrites and axons).
This workshop will introduce each silver stain based on presentations of human or non-human clinical cases and will describe how each diagnosis is facilitated by the silver stain versus the pros and cons of alternative stains (e.g., PAS or PASH for fungi). Dr Grizzle will describe the staining he expects for each silver stain used, for example, the GMS stain of a sputum smear from a tiger with lung blastomycosis and the staining of cryptomycosis and aspergillosis in a human patient with HIV. Ms. Siena will discuss the optimal performance of the GMS focusing on the importance of specific protocol steps. She will describe trouble shooting suboptimal examples of GMS staining caused purposely by incorrectly performed steps of the GMS. Subsequently other clinical cases of renal glomerular IgA disease and early liver cirrhosis will be presented to demonstrate the use in diagnosis of other silver stains. A similar approach will be used for each stain. The silver stains discussed include the GMS, Jones, and reticular fiber stains (e.g., Gomori's). If time permits, Alzheimer's disease will be described using the Bielschowsky stain. Safety issues in silver staining also will be briefly discussed. Ten minutes will be available for questions.
CEUs: This histology course is worth 1 continuing education credit. Course is available for 365 days from date of purchase.
Debra Siena, HT(ASCP),QIHC
Technical Manager
Statlab Medical Products
Debbie Siena has served as Technical Support Manager for StatLab Medical Products since September, 2010. Debbie has over 25 years of experience in IHC, routine histology and currently focuses on troubleshooting product issues in partnership with customers and suppliers, educating sales and customer service team members on IHC, histology, and overseeing our Customer Outreach Program. Prior to StatLab, Debbie was with Ventana Medical Systems, Inc. for seven years as a Technical Marketing Representative, Senior Technical Marketing Specialist, Area Support Manager and Key Account Technical Specialist with the Corporate and Major Account Team. While at Ventana, Debbie was a multiple award winner, including Technical Specialist of the Year, Technical Specialist of the Quarter, and President's Club member. Prior to Ventana, Debbie was the Manager of the Anatomic Pathology Department at Baylor University Medical Center in Dallas, Texas for seven years and served as Supervisor of Histology at Children's Medical Center in Dallas, Texas. While at Children's Medical Center, Debbie was responsible for development of the IHC and ISH procedures and techniques. Debbie is very active in continuing education and has presented numerous educational workshops at the state and national level as well as multiple teleconferences for NSH.
$i++ ?>
William Grizzle, MD, PhD
Professor of Pathology and Surgery
University of Alabama at Birmingham
William E. Grizzle, M.D., Ph.D., a board certified pathologist, currently is Professor of Pathology and Surgery at the University of Alabama at Birmingham (UAB). He directs a program in translational research for the Department of Pathology, he is Senior Scientist of the UAB O'Neal Comprehensive Cancer Center, and is Director of the UAB Tissue Collection and Banking Facility. He is internationally recognized for expertise in biorepository operations and sciences, in translational research and in the use f of histochemical and immunohistochemical techniques in evaluating disease processes and in the study of molecular biomarkers. His research interests include exosomes, non-translatable RNAs (e.g., microRNAs), molecular imaging and molecular features in the development and progression of epithelial cancers. He has published over 500 manuscripts, books and book chapters. He directs the Southern Division of the Cooperative Human Tissue Network and the Tissue Procurement Shared Facility of the UAB O'Neal Comprehensive Cancer Center. He is past president of the International Society of Biological and Environmental Repositories (ISBER) and former vice president and former president of the Biological Stain Commission. He has presented numerous national and international workshops on biorepositories, translational research, histochemistry, immunohistochemistry and ethics in research.
$i++ ?>
Key:

Complete

Next

Failed

Available

Locked
The Performance and Uses of Silver Staining: The Views of the Histotechnologist and Pathologist
Open to view video.
Open to view video.
Objectives: Review silver stain troubleshooting techniques; Discussion of how silver stains are used to determine diagnosis; Review of silver staining techniques
2 Questions
Please complete the survey to receive your CEU certificate.
1.00 CEUs credit | Certificate available
1.00 CEUs credit | Certificate available