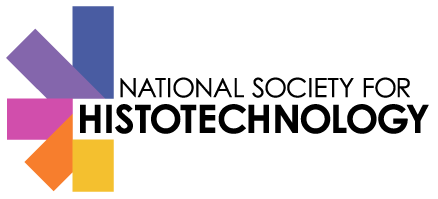 The Brains Of This Operation: Special Considerations For IHC On CNS Tissue
Recorded On: 10/15/2020
Register

Non-member - $30
Core Member - $25
Student Member - $25
Enhanced Member - $25
Immunohistochemistry on brain tissue of any species can seem extremely difficult. There are many factors to consider when using brain tissue in an IHC protocol. Section thickness, target tissue structure, method of epitope retrieval, and signal choice are some of these considerations that shape the development of the protocol. How thick should the sections be cut? Will a thicker section survive the required antigen retrieval method? What is the target tissue structure? Will a chromogenic or fluorescent protocol work better for this particular protein of interest? When and where is nonspecific staining likely to occur? Brain often leaves technicians and technologists with more questions than answers, especially when optimization trials do not go exactly as expected. Since neural cell bodies vary in size from 4um to 135 um in diameter, flexibility in brain protocol is essential depending upon the antibody target. This workshop will cover brain anatomy, different cell types, and the characteristics that each exhibit when being stained. For example, Some stains like the GFAP may work best on a 4um section, while the IBA-1 will work best on a 7-8 um section. After this workshop each attendee will be able to successfully build a protocol for immunohistochemistry on brain.

CEUs: This histology course is worth 1 continuing education credit. Course is available for 365 days from date of purchase.
Andrea Transou, BS, HTL(ASCP), QIHC(ASCP)
Histotechnologist
Henry Ford Health System
"Everything is pathology, except for indifference". Andrea's great passion is giving results from high quality work. It is her goal that these results will allow brain cancer patients to live longer and spend more time with their families. Andrea Transou is the leader of the Hermelin Brain Tumor Center of Henry Ford Hospital in Detroit, MI. They hold the second largest brain tumor bank in the country and contributed one-third of the glioma cases for TCGA. She is experienced in a variety of applications including Immunohistochemistry, immunocytochemistry, in-situ hybridization and CLARITY. She works with a variety of tissue types including formalin fixed-embedded tissues, frozen and vibratome sections, as well as adherent cells. The research there spans through several species including human, mouse, rat, and monkey. Before research, Andrea worked as Histology Technician for eight years in the Pathology laboratory at St. John Hospital. Her educational background includes a BS in Biological Sciences from Oakland University and a certificate from the Indiana University-Purdue University of Indiana Histotechnology Program. She is certified as a Histology Technician and qualified in Immunohistochemistry by the ASCP. Andrea has also co-authored several papers published in JOVE, the Journal of Neurosurgery, Trends in Cancer Research and Neoplasia.
$i++ ?>
LaToya Jackson, MBA, HT(ASCP), QIHC(ASCP)
Henry Ford Hospital
LaToya Jackson has over 10 years of histology experience. After receiving her HT certificate from Indiana University Purdue School of Medicine, she worked at St John Hospital from 2006 – 2014. During that time she not only mastered her histology skills but also assisted with decreasing the department budget, developed new protocols, and acted as Service Excellence Advisor. In 2011 LaToya began working at Henry Ford Hospital in the department of Public Health Science and began doing histology work for Ovarian and Prostrate Cancer Research. As a member of their research team, she helped establish an ovarian cancer tissue biorepository bank, reviewed H&E slides for different ovarian cancer types, and constructed Ovarian Tissue Microarray blocks. In addition, she specialized in optimizing novel antibodies with double and triple labeling. In 2013, at a time when professional histologist were in high demand, LaToya was appointed to help build and direct the Henry Ford Cancer Institute Histology Core Laboratory.
$i++ ?>
Sarah Beste, MA, HTL(ASCP), QIHC(ASCP)
Histotechnologist
Henry Ford Hospital
Sarah Beste started her career in anatomic pathology in 2006 as a gross pathology assistant at St. John Health System where she was introduced to the world of histology. She has continued her work in histology earning her ASCP certification as a histotechnologist and working in both clinical and research settings. Sarah worked in a supervisory role for a period which made her familiar with work flow and regulations for running an accredited histology laboratory. During this time, she worked closely with initial testing and validation of antibodies as well as QC and QA necessary for immunohistochemistry and in situ hybridization. Sarah is currently working at Henry Ford Health System in Detroit in the Public Health Sciences Core Lab, and pursuing her MA in anthropology with a focus on biological/molecular anthropology and bioarchaeology/forensic anthropology.
$i++ ?>
Key:

Complete

Next

Failed

Available

Locked
The Brains Of This Operation: Special Considerations For IHC On CNS Tissue
Open to view video.
Open to view video.
Objectives: To identify the special considerations when working with tissue from the CNS. To be able to recognize and troubleshoot common problems when working with brain. To be able to build protocols based on tissue thickness, desired visualization method, and target antigen.
2 Questions
Please complete the survey to receive your CEU certificate.
1.00 CEUs credit | Certificate available
1.00 CEUs credit | Certificate available