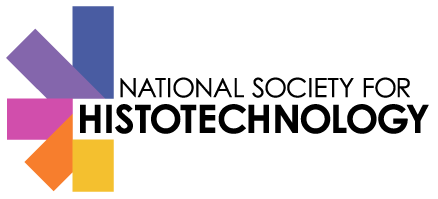 Florida Licensure Mandatory Education Package
Register

Non-member - $80
Core Member - $65
Student Member - $65
Enhanced Member - Free!
In order to maintain a histology license in Florida, you must complete continuing education in specific subject areas. NSH offers this online education package, featuring 3 courses that will provide the 4 specialty credits you need to maintain your license.
Only need one of the courses or other topics to meet your general hours requirement? Check out all of the NSH courses available for individual purchase under the "CEU Catalogue" sort by type "Florida Mandatory Training" .
Earned continuing education credits are reported to Florida's CEBroker system.
Human Immunodeficiency Virus and Acquired Immune Deficiency Syndrome: A Course for the Laboratorian

Contains 15 Component(s), Includes Credits

This course meets the HIV/AIDS continuing education requirement for healthcare providers in the state of Florida and has been approved by the Board of Clinical Laboratory Personnel.

Course Description: This course meets the HIV/AIDS continuing education requirement for healthcare providers in the state of Florida and has been approved by the Board of Clinical Laboratory Personnel. Course objectives include: (1) Provide information on the transmission, control and prevention of HIV infection. (2) Provide information on the care and treatment of persons with HIV infection and AIDS. (3) Identify risky and safe behaviors (4) Establish an awareness of attitudes associated with HIV infection and aids. (5) Review of legal and ethical issues (F.S. Florida Statutes).

Learning Format: This course is a reference paper on HIV/AIDS broken into 7 digestible slide decks for reading. Throughout the course participants are given the opportunity for interactive exercises to test their knowledge of a completed section.

Final Exam: The course completes with a Final Exam consisting of 10 questions. You must receive a 70% or better to receive your certificate and credits for the course.

CEUs: This histology course is worth 1 continuing education credit. Course is available for 365 days from date of purchase.

Jerry Santiago, PhD, HTL(ASCP)QIHC

Professor of Histology/HT Program Director

Florida State College at Jacksonville

Jerry Santiago is currenlty the Program Director and a Professor of Histology for Florida State College at Jacksonville Histologic Technology Program. He has been involved with the National Society in several key volunteer roles including sitting on the Board of Directors, leading NSH Committees as a Chair and serving in the House of Delegates. He has participated in committees for the College of American Pathologist and has presented numerous workshops at the local, state, national and international level both in English and Spanish.

$i++ ?>

Medical Errors for the Laboratorian

Contains 23 Component(s), Includes Credits

This course meets the 2-hours Medical Errors continuing education requirement for healthcare providers in the state of Florida.

Course Description: This course meets the 2-hours Medical Errors continuing education requirement for healthcare providers in the state of Florida. Course objectives include: (1) Explain the document of the Institute of Medicine (2) Describe the Types of Medical Errors (3) Describe the Causes of Medical Errors (4) Explain the Prevention of Medical Errors (5) Discuss the Position of The Joint Commission (TJC) (6) Explain the Root Cause Analysis for Medical Errors (6) Explain the role of the Patient and the Caregiver in Medical Errors

Learning Format: This course is a reference paper on medical errors broken into digestible slide decks for reading. Throughout the course participants are given the opportunity for interactive exercises to test their knowledge of a completed section.

Final Exam: The course completes with a Final Exam consisting of 10 questions. You must receive a 70% or better to receive your certificate and credits for the course.

CEUs: This histology course is worth 2 continuing education credits. Course is available for 365 days from date of purchase.

Jerry Santiago, PhD, HTL(ASCP)QIHC

Professor of Histology/HT Program Director

Florida State College at Jacksonville

Jerry Santiago is currenlty the Program Director and a Professor of Histology for Florida State College at Jacksonville Histologic Technology Program. He has been involved with the National Society in several key volunteer roles including sitting on the Board of Directors, leading NSH Committees as a Chair and serving in the House of Delegates. He has participated in committees for the College of American Pathologist and has presented numerous workshops at the local, state, national and international level both in English and Spanish.

$i++ ?>

Board of Clinical Laboratory Personnel The Law, Rules & Regulations Related to Histology

Contains 15 Component(s), Includes Credits

This short course that complies with the 1-hr Rules & Regulations requirement for licensure renewal for the Board of Clinical Laboratory Personnel for the State of Florida.

Course Description: This short course that complies with the 1-hr Rules & Regulations requirement for licensure renewal for the Board of Clinical Laboratory Personnel for the State of Florida. Course objectives include: (1) Define the difference between Statutes, Rules & Regulations (2) Review the Florida Statutes F.S. Chapter 483 (3) Review the Florida Board of Clinical Laboratory Personnel Rules 64B3 (4) Review the Rules directed to the Histotechnology field (5) Review and clarify rule updates

Learning Format: This course is a reference paper broken into digestible slide decks for reading.

Final Exam: The course completes with a Final Exam consisting of 10 questions. You must receive a 70% or better to receive your certificate and credits for the course.

CEUs: This histology course is worth 1 continuing education credit. Course is available for 365 days from date of purchase.

Jerry Santiago, PhD, HTL(ASCP)QIHC

Professor of Histology/HT Program Director

Florida State College at Jacksonville

Jerry Santiago is currenlty the Program Director and a Professor of Histology for Florida State College at Jacksonville Histologic Technology Program. He has been involved with the National Society in several key volunteer roles including sitting on the Board of Directors, leading NSH Committees as a Chair and serving in the House of Delegates. He has participated in committees for the College of American Pathologist and has presented numerous workshops at the local, state, national and international level both in English and Spanish.

$i++ ?>